Feeling that blooming freedom of my first language stay in Montpellier from 2008 again...
Wandering through my favorite German drugstore "DM" (or my "Second Home" as some people use to affectionately call it for me) an arrangement of obviously new products subcounsciously caught my eye - BOOM - and I read it:
"Le Petit Marseiliais" 
I could hardly believe what I saw - a little flood of positive emotions inebriated my veines and I got high on the feelings of former glorious days within and arround my first foreign language stay in Montpellier, South-France.
Back then in the hot summer of August 2008 I had just turned 18 a few months ago and it had been the first time that I flow to a foreign country all by myself.
I had achieved a scholarship for that 3-week-language stay and everything (incl. the "Cours Intensif" at the language school in Montpellier) was paid by a foundation that supported ambitious female students.
Ambitious I was - and yeah - I was curious..curious of life itsself, of adventures and of foreign cultures (which I actually am until today).
I loved to see which products they had in the stores that we did not have in Germany. 
To be honest - Maybe I should have been proud that I could find "Nivea" (German Brand) in almost every drugstore I have been to. But I was not :D I was afraid that the globalization would some day kill all the beloved individual culture differences within the product pallettes of stores.
Knowing that, you could imagine how flattered I had been when I found the brand "Le Petit Marseilliais" as it symbolized the typical South-French culture and lifestyle to me: romantic-wild, maritime and a little bit vintage/retro.
I remember buying the green bottle on the right (picture below) and enjoying the fresh, sweet and very natural scent of juicy, energy boosting apples.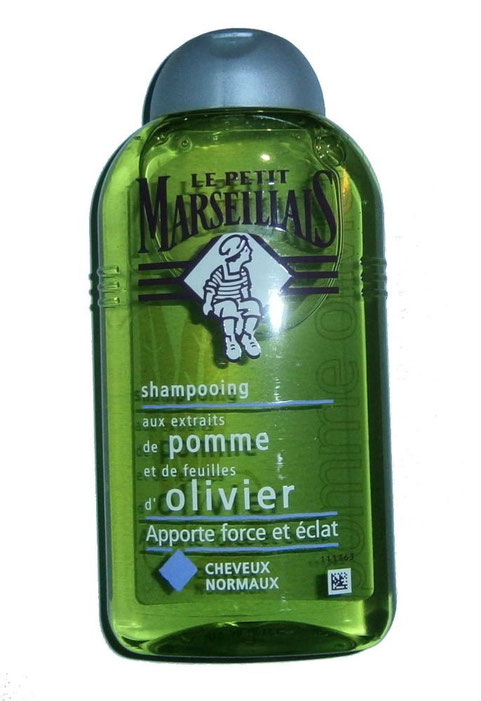 Of course they obviously changed the design and packaging after almost 10 years, but you can still get the old one under the following Link (no affiliate, yet..lol) 
As a lover of the decades of around and in between 1910 and 1930 I really love the new design - which - in my eyes - looks more vintagy/retro and more individual due to the broader dimensions.
Review hint: up until this day I already showered with the new peach gel twice and am as happy and delighted as expected.
The shower gel claims to be hydrating and refreshing and I can tell nothing contrary. I instantly felt being back in South-.French with the careless warm winds and the endless peace promising sun of the Côte d'Azur.
In the moment you can get the shower gels by "Le Petit Marseiliais" at the DM Online Store in 5 different scents:
White Peach & Nectarine (my current fav)
Orange Blossom
Milk Cream
Sweet Almond Milk
Vanilla Milk
(© by Layla Jane / Owner of "Brainbelle and the Beautybeast")
Feel free to leave a comment below and tell me about your experiences with the brand :)